After thinking about my own blog for the last few years, this evening I finally took the plunge into what appears to be the shallow end of blogspace. I was recently encouraged to do this by Tony's willingness to collaborate in the effort. We both thought it might be fun to have a place to share discoveries, travels, and adventures regarding our family history research. So, today we're up and off!
Fargo, North Dakota was a significant stop on the first family-history vacation we took. Tony had hooked up with the Red River Valley Genealogical Society in Fargo and we went there to see if they could help solve the question of where his great grandparents from Norway were buried. This was our first experience of sitting in a room with a bunch of records and books, splitting up the names we were interested in, and combing for facts.
We now fall easily into this divide-search-conquer method of research in any library or archive or repository we visit. But Fargo was our first significant effort.
Looking through cemetery records in that genealogy resource room in Fargo led us to Tony's great grandmother's final resting spot in Fargo. And an obituary in the Fargo newspaper led us to Tony's great grandfather's grave in Fort Ransom, North Dakota.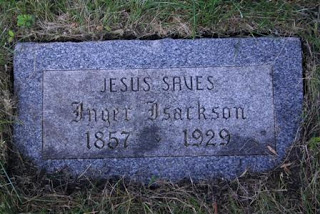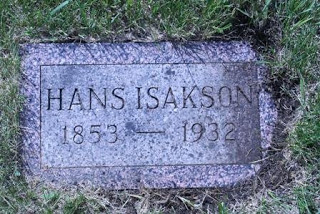 That research trip to Fargo was the beginning of our genealogical travels. It was complete with searching funeral home records for ancestors, combing newspapers in the local library for obituaries, walking cemeteries in search of head stones, discovering previously known and unknown places where family members had lived, photographing everything that wasn't moving, and recording fresh findings on our computers each evening. The journey has yet to end.