A reunion of the descendants of Hugh Murray (1839-1916) and Mary Moloney (1842-1912) was held in St. Louis, Missouri on July 2-3, 2011. Hugh and Mary were married on Sunday, September 10, 1865 at St. Charles Borromeo Catholic Church in St. Charles, Missouri. Their nine children were born between 1866 and 1883 in Potosi, Missouri. Their 44 grandchildren were born roughly between 1926 and 1966. About 33-37 were living in July 2011 and 24 attended the reunion, many with spouses and other family members.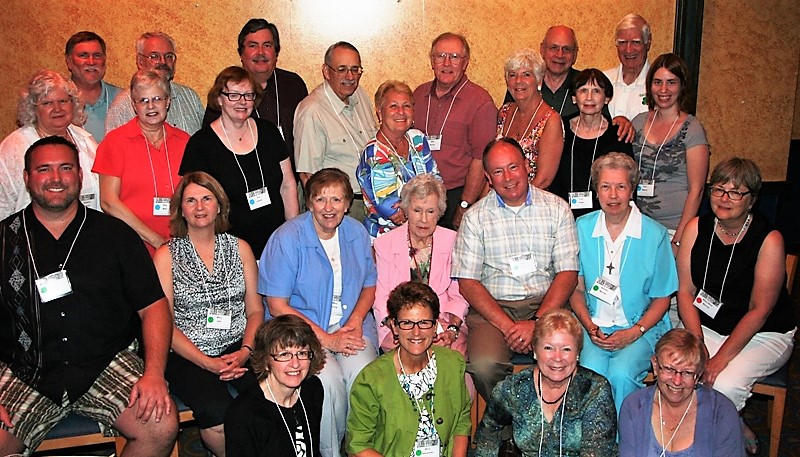 On Saturday, July 2nd, we met in the morning at St. James Catholic Church, 201 North Missouri Avenue, in Potosi, Missouri. We visited the church, the cemetery, and the Hugh & Mary Murray home location. That evening we met for dinner and a party at Lombardo's Trattoria in the Drury Inn at Union Station.
On Sunday morning, July 3rd, we met at the entrance to Calvary Cemetery, 5239 West Florissant Avenue in St. Louis. We visited the lots for (1) Hugh and Mary Murray and several of their children, (2) William and Mary Murray and several of their children, and (3) Edward and Frances (Hardie) Murray and some of their children. Afterwards we visited several locations in South St. Louis where the family lived, worked, and worshiped.